SEO (Search Engine Optimized) Web Hosting should not be confused or compared with regular web hosting, which is intended for non-SEO websites.
More than just Web Hosting
Servers monitored 24 hours a day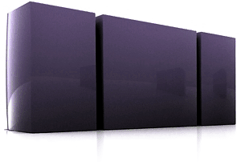 What is SEO Web Hosting? It is web hosting for websites that are optimized for Search Engines. These special websites are called "SEO Websites".
SEO Websites require special considerations in their Web Hosting Environments. Beyond this, there are marketing and human factors involved with getting the maximum ROI on your SEO Website investment. SEO Web hosting answers all of these issues with one low monthly price.
SEO Web Hosting: Expect everything that you would from regular web hosting, and more..
Key phrase monitoring
We will track your sites progress by searching on your key phrases.
We will let you know when/if
we need to adjust, tune, or add content to your site, in order to maintain or improve your Search Engine Ranking.

10-6 Guarantee
We guarantee the following: If you subscribe to SEO Web Hosting, and follow our suggestions, your site will rank in at least the top 10 of a major search engine in 6 months.

Get SEO Web Hosting:

SINGLE WEB SITE


MULTIPLE DOMAIN NAMES
Websites with multiple domain names are a great way to capture all of your desired keyphrases.

SELF- UPDATEABLE