SEO Web Hosting: an Executive Summary:
The simple version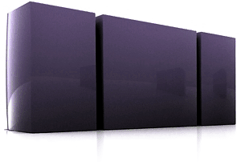 Your SEO Website needs a home. This way, when someone searches Google, and your site comes up in the list, that person clicks your link, and your site appears. Without Web Hosting, your site does not appear.
There is usually a small monthly fee for Web Hosting. We have bundled this fee with our ongoing SEO services into one low monthly payment. This is SEO Web Hosting.
To get started, follow the steps below.
1. SEO Website
You can get started on your SEO Website
as soon as you can get started filling out this questionairre. Our estimates are faster, cheaper, more accurate, and in writing -- if you fill out an
RFP (Request for Proposal)
, but do feel free to
call or contact us
in any way.
2. SEO Web Hosting
After you fill out this form, you probably know which plan on the right works for you. If you will have more than one domain name, or need to update your website yourself, select accordingly.
Get SEO Web Hosting:

SINGLE WEB SITE


MULTIPLE DOMAIN NAMES
Websites with multiple domain names are a great way to capture all of your desired keyphrases.

SELF- UPDATEABLE